Blog
SOMA Messenger: Secure, Safe & Private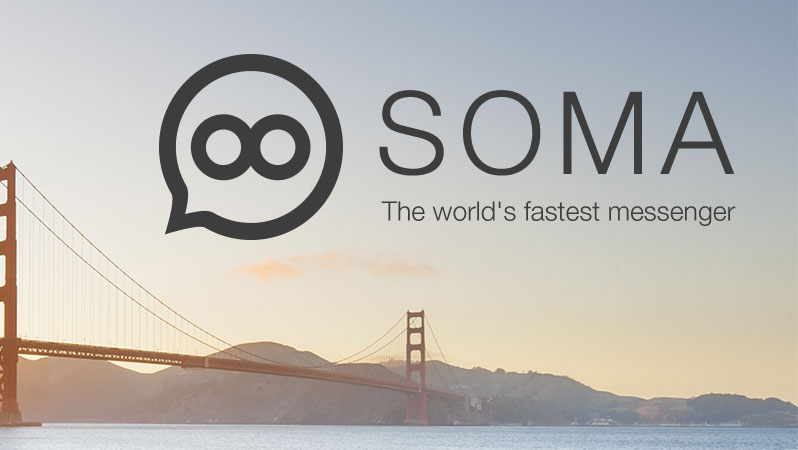 Thanks for using SOMA Messenger.
It's been amazing to see millions of people around the world taking advantage of SOMA Messenger's extraordinary free features and capabilities in just a few weeks since the app was launched. We hope you are enjoying the high quality voice and beautiful HD video calls, but we would like to take this moment to highlight some very important features that all of us take to heart. These features are the result of hard work, exhaustive testing using industry-leading technology, and we built it from the ground up.
SOMA Messenger is completely secure, safe, and private!
First, we have strict security and privacy policies that apply to all messages, including voice and video calls, texts, images, and voice messages, everywhere in the world.
All messages, no matter where they come from or where they are sent, are permanently deleted immediately after delivery.

Undelivered messages expire and are permanently deleted after seven days.

Messages are never stored on our servers or in any cloud after they are deleted.

User contacts are all encrypted, and phone numbers stored in users' address books cannot be seen by SOMA Messenger.
Second, we use one of the most secure encryption algorithms available in the market today – a combination of 2048-bit RSA and 256-bit AES - which we continuously optimize to keep up with evolving technology, and describe in detail on our website. In fact, we released a new update today which includes new features and makes further updates to SOMA Messenger's secure platform.
SOMA Messenger provides messaging services to users around the globe. Our security and privacy measures offer the most reliable protection no matter which of our secure, encrypted servers, which are strategically located to provide the best possible speed and reliability for our users, are used to deliver a message. However, in order to comply with certain countries' unique rules and regulations, not every SOMA Messenger capability is currently available in every country. We are currently working with regulators and telecom companies in an effort to bring the full capabilities of our app to users no matter where they are in the world.
We believe it's important to be completely transparent with our users about how we protect your privacy, and if you want more details, we have posted a lot of information about how we're setting a new standard for mobile messaging services in our detailed FAQ.
In case you didn't know, we are a private company in San Francisco, California founded by two Harvard graduates. When we created SOMA Messenger, we set out to make an impact on the standards of quality, speed and privacy, and we are committed to continuing to improve SOMA Messenger to ensure it remains the fastest, most reliable, and safest messenger in the world. Be on the lookout for more exciting features in the coming weeks!